 Every commercial organization can tout positive distinctions that set them apart from the pack. At CAPTUS SYSTEMS, we're proud of the differentials that make-up the very cornerstone of our mission & promise to our customers. We build connections which bridge our clients with their people through collaboration, using brilliant time & cost-saving Audio-Visual Solutions – with a particular concentration on Meeting/Conference Rooms, Huddle Spaces, & Video Walls. Our talented Team consists of leading experts in AV design, engineering, & installation – with vast knowledge of the most up-to-date Audio-Visual technology. With our ability to incorporate AV tools into our designs from top brands like LG, Samsung, Planar, Biamp, Shure, Crestron, Cisco – & so many others – we are dedicated to giving our clients only the very best that the AV industry has to offer.
When considering making plans for your next AV Project, please keep the following in mind: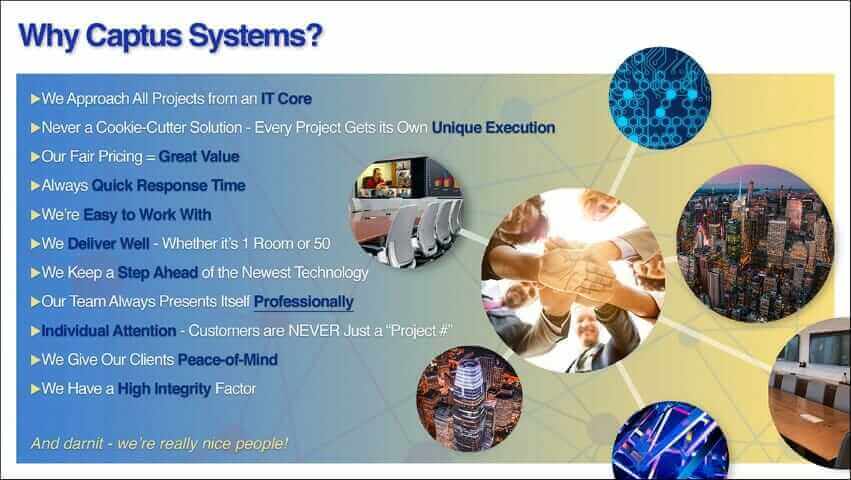 CAPTUS SYSTEMS – committed to building the bridges that make your collaboration projects seamless. Connecting you with your people – whether they're across the hall, cross-town, cross-country, or across the ocean.
Yeah. We've got this!