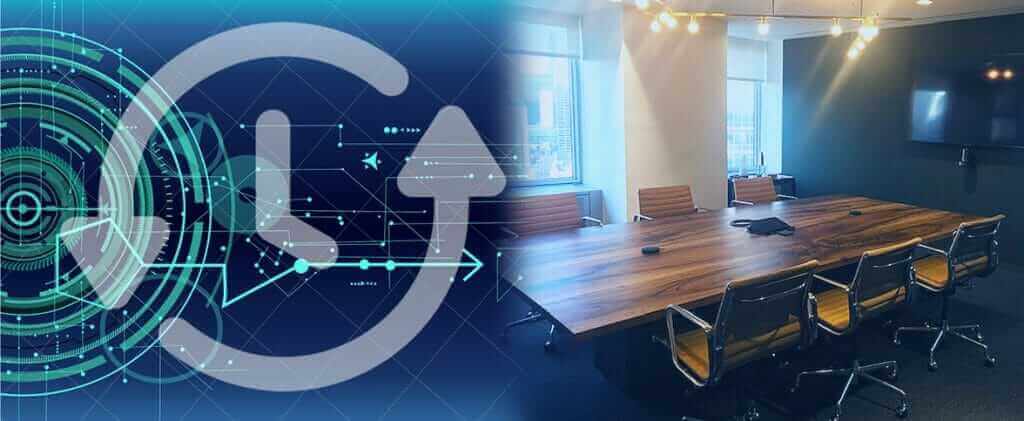 Your offices have been vacant for a long time, & your teams may be slowly making a return to the workplace. Video Teleconferencing has never been more important than it is now, & Captus Systems is here to help you to get things back up & running as quickly & smoothly as possible. Even though much of the workforce may still be producing from home, being able to continue to have easy & clear communication with your colleagues & clients is vital to your business.
Now is the time to reach-out to Captus Systems to get your AV Systems dusted-off & ready to go! We will help you to prepare & execute your Systems Recovery Plan, to…
Ensure that all systems are working properly
Update all applicable firmware & security patches
Confirm existing functionality & add new functionality, driven by the current environment
Provide & install all necessary equipment & software to aid in Social Distancing conventions, like Workplace Allocation
Integrate Temperature-Sensing Equipment for employee safety
Manage inventory of the existing products installed within your system
Provide plans for upgrades
Create an On-Site Support Plan for new systems &/or existing technology for preventative maintenance & service
Provide Risk Management & report about any items that may be near End-of-Life or Out of Warranty, while providing suggestions for upgrades
Bottom Line:
Captus Systems is unique in the that we approach all of our projects – from an I.T. Core. It's what we call "AV 2.0." We use our knowledge & expertise to best support & deliver to our customers. What's important to you IS what's most important to us – & right now, teleconferencing is at the top of the list. Captus Systems is ready & perfectly poised to help your organization get back up to speed!
Yeah. Together, We've Got This!