 The next time you're in a city, or mall, or airport, or entertainment venue, or corporate building's lobby – take a look around. Notice anything? More likely than not, you'll find yourself in the company of bright, colorful, & oft-time behemoth digital signage. Video screens have become today's "billboards" of choice for all sorts of businesses – & are truly omnipresent in our everyday lives.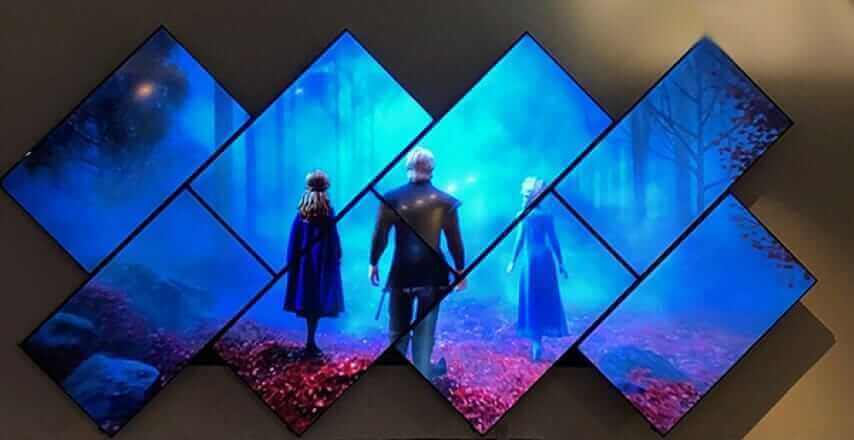 Movie Theater Display Signage
Manufacturers like Samsung, LG, Leyard & Planar, & BrightSign are all benefitting from the substantial uptick in requests for digital displays. For the most part, the quality & size of screens have been the foremost consideration for the industry, but now – the actual quality of the customer experience is also of substantial importance. (Samsung.com – LG.com – LeyardPlanar.com – BrightSign.biz)
Examples of Lobby Video Walls
Consider the experience of standing in the middle of New York's Times Square, where one is barraged by countless large screens touting everything from makeup to marriage proposals* to musicals. This is the ultimate digital signage confluence, & Times Square would certainly not be "Times Square" without this awe-inspiring spectacle. One Times Square – the uber-famous building from where the "Ball" has dropped every New Year's Eve since 1904 – is one of the most photographed addresses in the world. This year, #1 Times Square got a facelift in the form of a 350-foot-tall LED panel from Samsung's Prismview, replacing the six giant screens that previously occupied that space. Not to be outdone by its neighbor, the Marriott Marquis on Broadway also hosts one of the largest HD digital billboards in the world. Composed of Mitsubishi's Diamond Vision display technology, it stands eight stories high & wraps-around the entire city block! And on the other side of the globe – LG Electronics created two of the largest OLED displays in the world, both residing at South Korea's Incheon International Airport.
| | | | |
| --- | --- | --- | --- |
| | | | |
#1 Times Square BEFORE #1 Times Square AFTER
For the sports fans out there – digital signage has proven itself to absolutely transform one's experience at any sports venue. According to Digital Signage Today – sports arenas are in fierce competition for an audience with…THE COUCH. "The progression of in-home entertainment technology has put a dent in the ticket sales for live sports events," so the venues themselves have to assure fans that they can WOW them outside of the comfort of their man caves & family rooms. An example of an arena stepping-up to the plate is the American Airlines Arena in Miami – home of the MIAMI HEAT Basketball Team. In addition to the large video display at the entrance of the building, they transformed an adjacent unused outdoor plaza with the installation of five custom-built cylindrical LED displays, & a stage with a digital display mounted behind it. This new space has changed previously abandoned real estate into a huge revenue-generator for the American Airlines Arena & the HEAT.
Another example of sports-venue-specific signage is the large-scale media sculpture that was created for the outdoor media park for the Super Bowl Host Committee.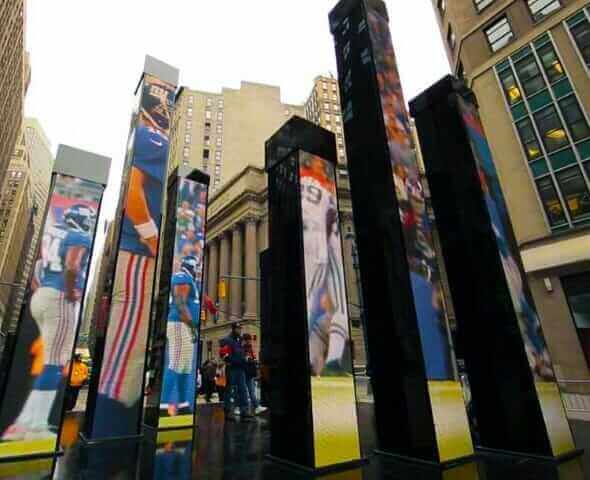 Super Bowl Media Park
The use of digital projection as an "attention-grabbing" medium is also becoming more & more popular all over the world. Mostly used for creative ventures, this new "art form" is wowing audiences everywhere it pops-up. Examples of the use of large-scale projection have been seen from Bavaria, Germany – to Paris, France – to Sydney, Australia…& many other places in-between.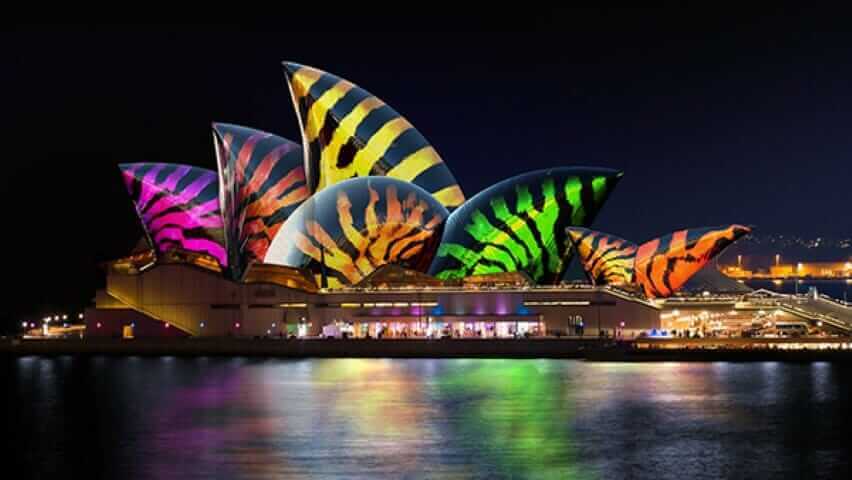 Video Projection on Buildings in Bavaria, Paris, & Sydney
As technology advances, LCD & LED manufacturers will continue to make great strides in large format digital screen displays. Already, they have come a long way – from reducing the bezels on screens creating completely seamless modular displays, to developing LED screens that can be viewed at a closer range, to enormous advances in picture quality itself. One manufacturer that's leading the way in this technology is Samsung, with the introduction of their large-scale LED luxury display called "The Wall." Says Jonghee Han – President of Samsung Electronics' Visual Display Business – "Our Micro LED technology is at the forefront of the next screen revolution with intelligent, customizable displays that excel in every performance category."
Samsung's "The Wall"
No matter what size your video screen display needs to be, CAPTUS SYSTEMS will help you to achieve your very best in presentation & exhibition technology. We are leaders in AV design & integration, & whether you need LCD or LED solutions – we have the expertise to help your organization emblazon its message for the world to see!
Yeah. We've got this!
*To broadcast an individual personal message on one of the Times Square screens, contact the following: BigSignMessage.com