 Holiday Wishes from CAPTUS SYSTEMS – Leading Commercial AV Design, Engineering, & Build Integration Firm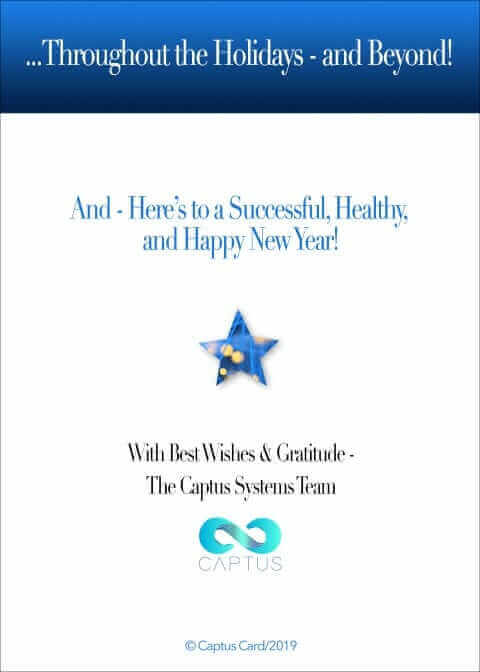 And Now for Some Holiday Fun:
Can you tell us the "Strong" Significance of the Star Formation pictured above?
Submit your answer to Newsletter@Captus SystemsSystems.com
and all correct answers will be entered into a drawing to win a Starbucks Gift Card!
Good Luck!!!
(Winner will be notified by e-mail in January 2020)