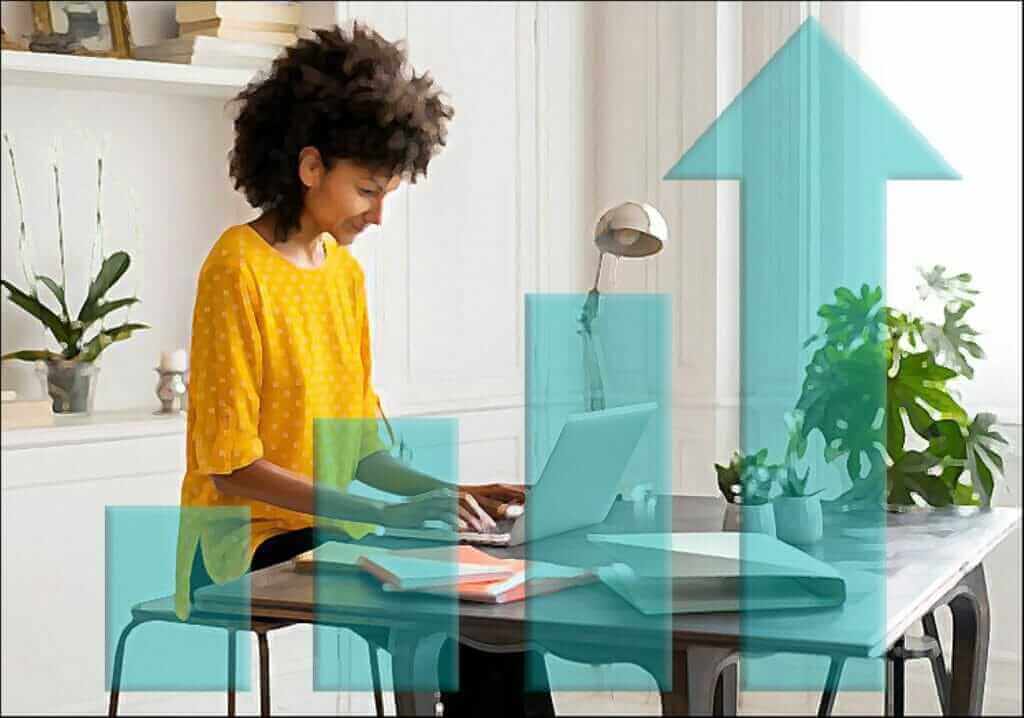 Today's workplace is evolving at record speed. The workspace – always a hybrid – includes more people working in "non-traditional" spaces – more of the time. These changes were well under way before COVID-19, but the Global Pandemic simply supercharged the transition.
While the goal of business is to meet the needs of the customer, the goal of management is to implement the most effective tools and processes to increase productivity, reduce cost, increase employee retention, and provide shareholder and community value. Business best-practices and standards will change. It seems that for many organizations, what and when to change seems like a daunting task under normal circumstances – and these circumstances are NOT normal.
CAPTUS SYSTEMS will help you make decisions that lead to smooth transitions.
As a leading Technology Engineering Company, CAPTUS SYSTEMS has always reinvented the modern workspace, and today our focus includes the Remote Workspace/Remote Workforce (which is all of us). Our offerings now include products and services that enable our clients to meet the new expectations of their organizations – and we always take direction from our Clients' evolving needs.
As we enter the various re-opening phases of our workplaces, some changes that were necessitated by the Pandemic will inevitably be kept in place. According to Gallup, 60% of all employees currently working from home because of current circumstances hope to continue to do so through 2021 & beyond, out of an abundance of caution for their health & safety. Allowing them to do so could be a prudent move by employers, in order to reduce the "desk-density" within the office. The beauty of the technology highlighted below is that it can be easily transitioned directly back to the traditional office when it is called-for.
Focusing on products that can be used to optimize the remote working experience related to logistics is paramount. Here are a few of the things that we're hearing: The laptop camera is too close to my face; I can't hear the voices of the people on the call; I was on the Zoom Call but everybody else was on the Teams Call.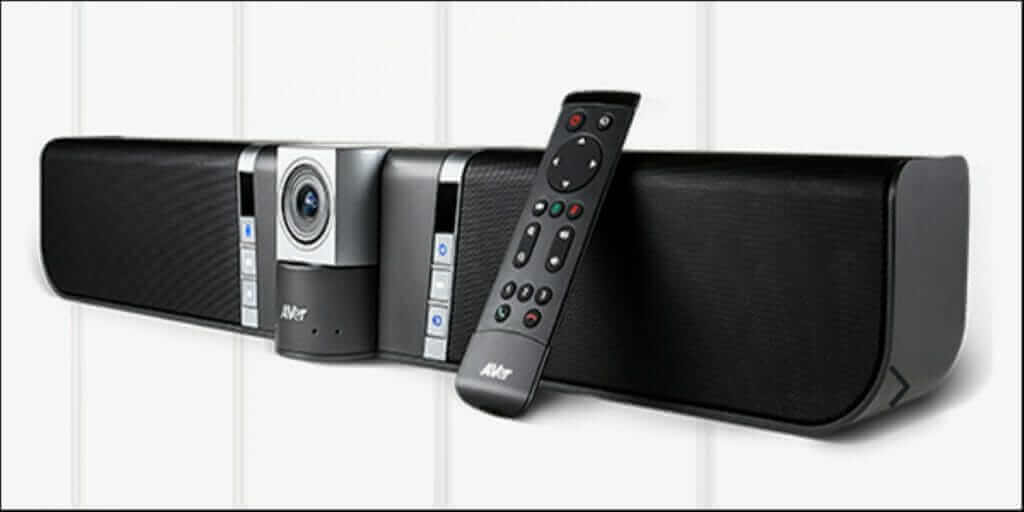 Click Here for More information
AVer VB342 Sound Bar: Easy Setup – Professional Audio and Video From Across the Room – Works with any Cloud-Based Conference Platform (ZOOM, Microsoft Teams, Cisco WebEx, StarLeaf, etc.)
The Aver VB342 is designed for ease of access and the maximum user experience, as it easily puts all participants in clear focus with its 4K PTZ camera's extraordinary video quality and its professional-grade speakers and microphones. Perfectly suited for huddle rooms and remote workspaces – with the VB342, there's no need to gather your team into the same space for face-to-face meetings:  just click a button and everyone is there! The VB342 brings an optimized audio experience unlike any experienced in a meeting space. Its two uni-directional microphones cover a 4m range, ample for any huddle room or small workspace. Its stereo speaker offers 5W full range…and no matter how far away everyone is, it will sound like they're all in the same room. The VB342 is easy to install and integrates seamlessly with existing systems, offering multiple connectivity and expansion options – and bringing together the ultimate VC experience in a unified, accessible platform. Simply connect this system with a USB cable and power with the system in your house, and you've got a conference room experience right there in your home office – in whatever room that may be.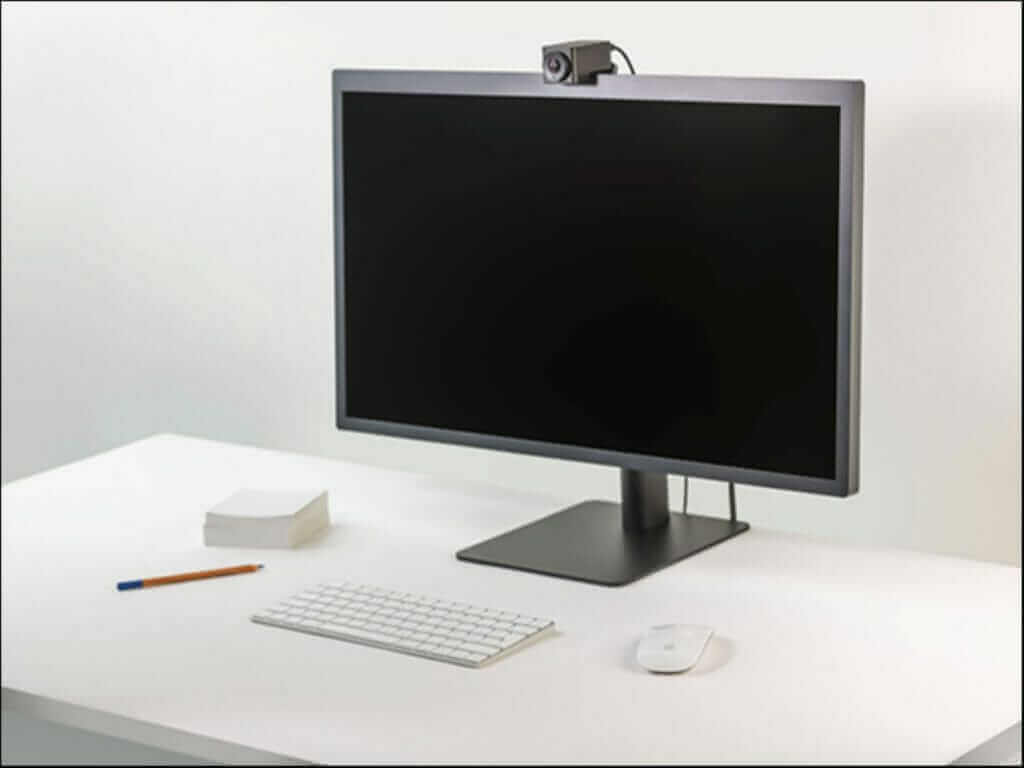 Click Here for More information
Huddly IQ USB Camera: Just as its tagline states – the Huddly IQ USB Camera is "Like a camera…only smarter!"
Just as its tagline states – the Huddly IQ USB Camera is "Like a camera…only smarter!" The award-winning Huddly IQ delivers a video meeting experience like no other, with 150° wide-angle video, groundbreaking AI capabilities, and optionally – an embedded 5-element microphone array. Designed for huddle rooms and other smaller workspaces, it can also be used in your home office. Huddly IQ ensures that everyone is seen AND heard. It detects the people in its field of view and frames them perfectly, with "Genius Framing." The Huddly IQ is ideally suited for a home office and executive desktop setup. With HD ultra-wide-angle video, it makes you look sharp and professional while delivering a high-quality video conference experience straight from the comfort of your home. Huddly IQ can easily be mounted on top of your laptop, transforming it into a high-quality video conference set-up for one. While embedded cameras have narrow-angle, low-quality video – the IQ features ultra-wide-angle HD video and high-quality audio. USB-powered and compatible with any platform, Huddly IQ is perfect for small huddle rooms, medium-sized meeting rooms, and open collaboration spaces…just plug it in and you're ready to go!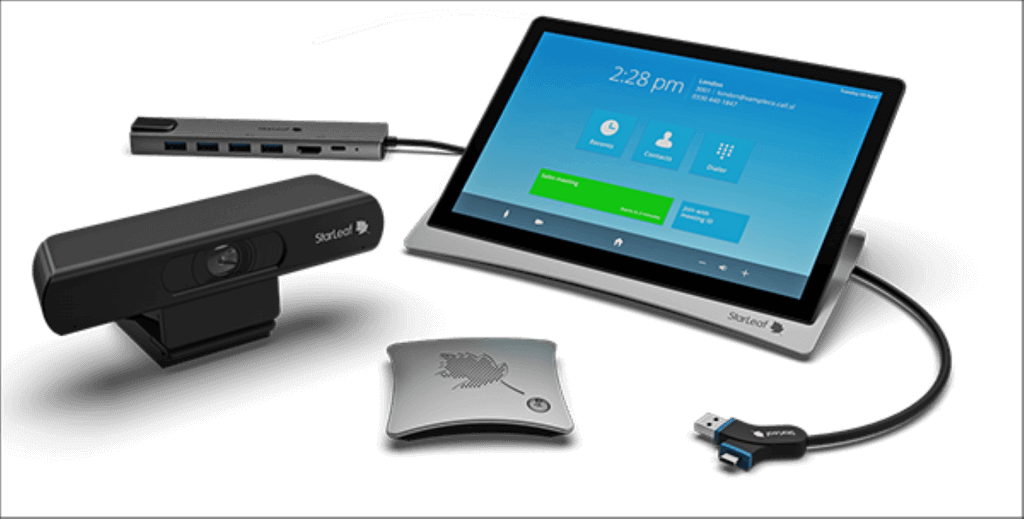 Click Here for More information
StarLeaf Huddle: Great for Executive Home Offices
If you're looking for a way to harness the simplicity and convenience of smaller meeting rooms for your team, then the StarLeaf Huddle can help you accomplish your goals with ease! This incredible meeting room solution is perfect for anyone in search of plug-and-play video conferencing functionality, and is an affordable, all-in-one system. It's great for executives who demand the simplicity of a single button to join all meetings with a single-touch interface. Purpose-built for small meeting rooms and spaces, and easy to set-up, the StarLeaf Huddle comes packaged with a microphone, wide-angle camera, Pronto Cable USB, and touchscreen. With its large, backlit, 10-inch, high-resolution inbuilt controller, the StarLeaf Huddle is simple, yet feature-rich. Couple with the StarLeaf Cloud Conferencing Platform, and you've got a winning combination! This system is fully interoperable, providing a single green button to call anyone on ANY video system. With StarLeaf Huddle, you don't need to worry about waiting for an IT team to come and help you set it up – team members can plug-in to a video conference from home in seconds. The StarLeaf Huddle is the perfect solution for turning the smallest, remote spaces into hubs of productivity!
Organizations still need to access the right technology, and CAPTUS SYSTEMS is here to help empower you to make the most of each of your Team Members' remote spaces.
Yeah. Together, We've Got This!