Click Here Now to Book Your Private Demo!
VisibilityOne Provides an In-Depth Video Conferencing Monitoring Solution
Across Multiple Collab Platforms & UC Applications
Today, video conference rooms are a blend of many devices & services – both remote & in-house. Captus Systems offers the state-of-the-art tools necessary to help keep it all running smoothly. VisibilityOne is an exclusive new desktop app for on-prem & remote conferencing users that brings a whole new level of support capabilities to your IT team. VisibilityOne is the only Monitoring Solution that provides real-time diagnostics for today's hybrid collaboration environment of combined conference room technologies, plus the over 400 million remote users of video conferencing applications.
VisibilityOne Monitoring Allows You to Capture it All
As an Excellence in Product Innovation Award-Winner, VisibilityOne is revolutionizing video conference system monitoring by delivering far more in-depth insights & performance indicators than any other SNMP monitoring tool. Going far beyond SNMP monitoring, VisibilityOne identifies & diagnoses issues.
VisibilityOne Provides IT Teams with Real-Time Data to Resolve Critical UC&C
Service Interruptions – Elevating Customer Experience & Satisfaction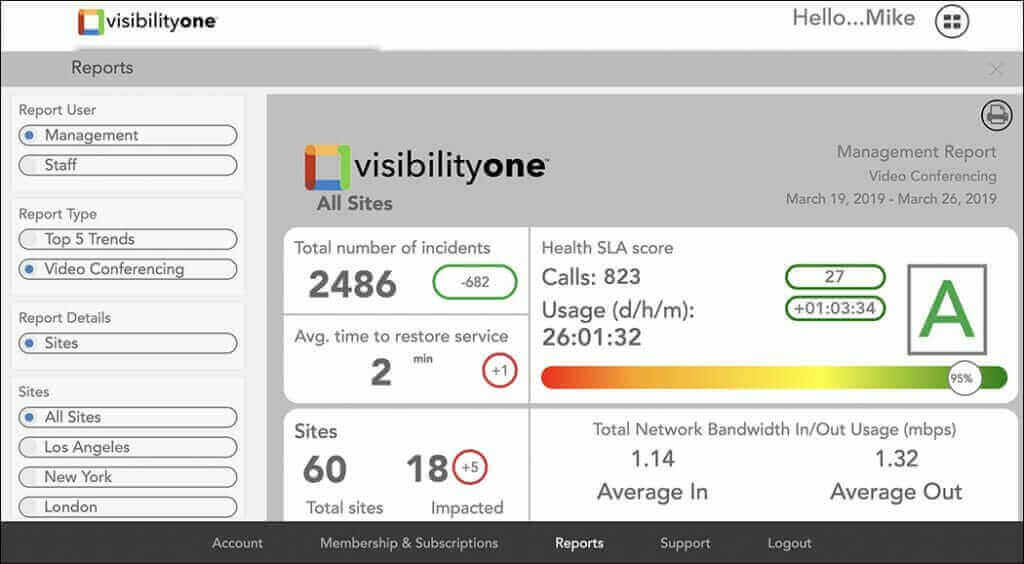 Non-reliance on SNMP provides granular & data-rich 360-degree visibility across multiple collab platforms, cloud services, networks, & endpoints. And with VisibilityOne's patented solution – you'll be up & running in less than 15 minutes – with no infrastructure or hardware probes required.
BOTTOM LINE:
Ask us about this intuitive new solution so you can GET MORE from VisibilityOne.
Yeah. Together, We've Got This!