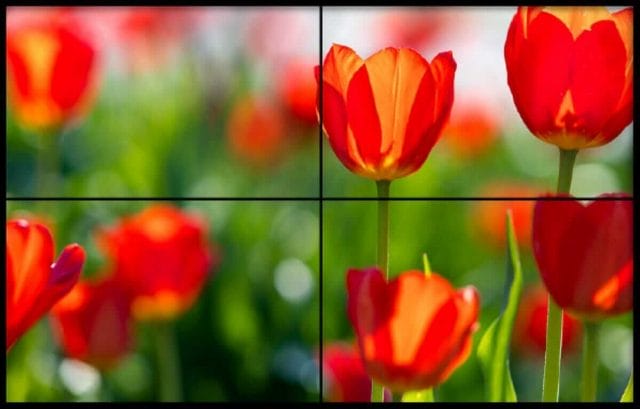 It's finally here! With Spring officially arriving on March 20th – & now, with April 1st upon us – it's time again to look at what's new in the AV World. Let's dust-off the cobwebs of old-man Winter & dive into all things shiny & new. For this April Edition of "What's New in AV", we are referencing the Sound & Communications article posted on February 28th, 2019. In this story, the NSCA announced its winners of the 5th annual "Excellence in Product Innovation Awards." FYI – to be eligible to receive this honor, manufacturers must produce low-voltage products for installation by integrators in commercial spaces. Other judging criteria includes end-user experience – taking into consideration scalability, versatility, deployment cost, ease of use, ROI, ADA compliance, energy efficiency, etc. This year's panel of judges included Mike Abernathy – NSCA's Director of Business Resources, the Editor of Commercial Integrator, & a panel of AV Integrators from around the U.S.
And now – the envelope please…
The "New Revenue Potential" Award: Crestron's Flex (crestron.com) delivers native software for Microsoft Teams, Skype for Business, & Zoom Rooms which allows for a more seamless experience between organizations & their customers. The Flex is available in four models, allowing you to choose which will best suit your needs.

Interested in this product? We can help!
The "Overall Grand Prize Winner": Digital Projection's INSIGHT Laser 8K (digitalprojection.com) – with 8K resolution & 25,000 lumens of laser illumination, this projector gives the viewer the ultimate visual experience. Providing 7680 x 4320 pixels of unbelievable clarity & color, the INSIGHT Projector is especially perfect for the most elaborate presentations – such as given by medical & scientific organizations. Both the color & black level accuracy is unrivaled.

Interested in this product? We can help!
The "Retrofit/InstallerFriendly" Award: Biamp's TCM1 Beamtracking Microphone (biamp.com) – comprised of a pendent microphone & plenum box, each unit includes Beamtracking Technology with 120-degree zones, providing full 360-degree meeting space coverage.

Interested in this product? We can help!
The "Ease of Customization" Award: Shure's Designer System Configuration Software (shure.com) – was developed with integrators & system designers in mind, to better visualize & implement installations using multiple MXA910 Ceiling Array Microphones. Using this software cutsdown dramatically on time spent on this type of design – bringing a whole new level of convenience to AV integrators & designers alike.

Interested in this product? We can help!
The "Technology Platform" Award: QSC's QSYS Control (qsc.com) – uniquely leverages the power of Intel processing, reliability of a Linux operating system, & the interoperability of IEEE networking standards. This approach allows QSC to easily migrate the Q-SYS Platform to other Intel Platforms, & will also make it highly expandable for future IT functions & platforms.

Interested in this product? We can help!
The "Recurring Revenue Potential" Award: VisibilityOne's Video Monitoring (visibility.one) – this seamless integration with 3rd party solutions provides details of the room, user experience, & participant performance. This allows users to efficiently manage conference & huddle rooms across multiple cloud platforms.

Interested in this product? We can help!
The "Trailblazing Innovation" Award: Listen Everywhere App (listentech.com) – this highly customizable free app is available for both Android & Apple smartphones & tablets. It allows users to stream audio to the largest number of customers, & can be fully branded for any organization also offering numerous messaging features.
According to Mike Abernathy – Director of Business Resources for NSCA – more entries were received this year than ever before – & each product reviewed brought something unique & different to the Commercial Audio-Visual integration industry!
Would you like YOUR AV space to be both modern & unique? Look no further than CAPTUS SYSTEMS. Our talented team excels at both design & installation, & we'd love to help make your Audio-Visual dreams come true! Give us a call at 212-400-1616, or e-mail us at hello@captussystems.com.
Thank you!