 The ABCs of A-V FAQs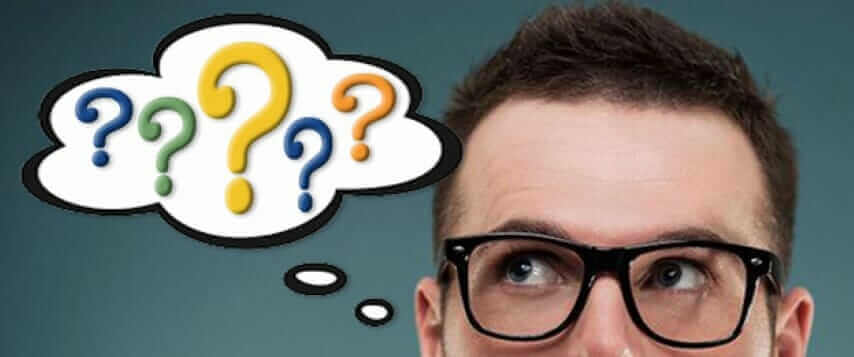 Every industry has its own version of FAQs – & the Audio-Visual biz is no exception. Whether your organization is considering building a new – or upgrading a dated – Conference Room, Huddle Space, or Auditorium AV System – we're sure you've got questions…& CAPTUS SYSTEMS has answers!
FAQs to Consider When Planning Your Next AV Collaboration Space Project
What is Audio-Visual Integration?
Audio Visual Integration is the combining & incorporating of the following: Engineering & design (understanding of functionality), equipment & components (hardware), project management & installation (professional services), & software & processes – to deliver solutions which meet the specific requirements (& expectations) of the client. It's a catch-all phrase that's commonly understood to mean that when the integration is done well, the people using the system don't even think about the technology.
What is a Huddle Room or Space?
A Huddle Room or Huddle Space is a small meeting area, typically seating 3-6 people. These spaces don't always have technology but when they do, it's typically a display with teleconferencing & collaboration tools. Huddle Spaces are essentially places (which may or may not have a table) for individuals to drop-in ad-hoc, & meet. Generally, the quantity of Huddle Spaces an organization has depends on the organization's size or needs. It may have several Huddle Rooms in addition to a large, conventional Conference Room. These areas are used to present & share information, either from a desktop computer, hand-held device, or laptop – with the capability of putting it up on a screen if there's tech in the room. Today there are generally more Huddle Spaces in organizations than large, traditional conference rooms.
What is BYOD?
BYOD – "Bring Your Own Device" – is a practice that has been around for years, which allows employees to bring & use their own hand-held devices – such as laptops, smartphones, iPads, etc. – for work collaboration purposes. Even though these individuals may be together in the same room, they're all collaborating from their individual apparatus.
What is BYOM?
The new phrase, BYOM – "Bring Your Own Meeting," is a natural extension of BYOD, as it allows people to use the conferencing platform with which they are most comfortable, from their own device (i.e. Zoom, Cisco Webex, MS Teams, StarLeaf, etc.). Their device is then connected to the room resources (microphones, speakers, video display, cameras, etc.), allowing for the professional collaboration quality that the room system has to offer. This is a game changer!
What is a Virtual Meeting Room (VMR)?
A VMR is a location built from software, where people meet. A VMR is sometimes initiated from an actual conference room – but doesn't necessarily have to be. The benefits of the VMR are many, including bringing people together from various geographical locations so that collaboration can happen in real-time, regardless of the limitations of a physical space. It is essentially another term for a web-based video call. (VMRs are also known as "Virtual Meeting Spaces.")
Will CAPTUS SYSTEMS work within my budget?
YES! The design & engineering teams at CAPTUS SYSTEMS are expert at finding the right solutions matched to our client's requirements. We know the best & most cost-effective ways to meet our clients' expectations on functionality & budget. We're in a very special place in the history of AV & Technology, which allows us to deliver almost any solution to meet the needs of our clients with ANY budget. And at CAPTUS SYSTEMS, we ALWAYS help our clients to find the right answer within their means.
How is CAPTUS SYSTEMS different from other AV Integration Firms?
Our Team. Our Process. Our Clients. Our Approach. Our Promise. We are through-&-through an AV Company: Design, Engineering, Installation, Programming, & On-Going Support. But things are changing, because much of the equipment that CAPTUS SYSTEMS specifies in our designs looks very similar to that found in the IT closet. "It looks like a camera, but it has embedded AI. It looks and operates like a microphone, but it's connected to the network and gets it power and connectivity via PoE." CAPTUS SYSTEMS approaches Audio-Visual projects like the IT projects they are – & that requires a unique skill-set, which is what CAPTUS SYSTEMS has. And that expertise allows us to approach everything we do from an IT Core.
For more detailed information about what makes CAPTUS SYSTEMS' different, please click here: https://www.captussystems.com/blog/building-bridges%E2%80%A6the-captus-systems-way
How far in advance of my project should your services be booked?
This of course, is loaded question – & a hard one to answer without more information…but we'll try:
We love to be brought in "early," to help to ensure that the necessary requirements are included. However, we know that "early" is relative & not always possible. So the best first step is to call us. You will find that a conversation with one of our consultants, engineers, or project managers will provide you with the information you'll need to make informed decisions.
That being said though, we are also called-upon to fix something that is not working well or is broken. So if it's a service-call you need, then we're available right away. We will NEVER leave a person or an organization in need.
How long does an Audio-Visual project take from concept to completion?
Wow! This question – like the one above – is another tough one to answer without more information:
There are many factors that go into delivering a successful AV project: Design, budget, planning, coordination, & communication. But it all starts with putting together the right team. Is the project new construction or is it retro-fit? Is there an architect and/or GC involved? Has the floor plan been finalized? Have the standards been developed? Zoom or WebEx or MS Teams or a Hybrid?
Discovery is critical, & CAPTUS SYSTEMS knows the right questions to ask so success can be achieved. We are very well-versed in all types of AV & Communications systems…& we have the experience & the team that's worked with many of the major architectural & general contractor firms, to deliver on-time, & on-budget. We ALWAYS meet the expectations of all concerned. But again – generally speaking, the specification development can take a few days to a few weeks, depending on the size of the project, & input from others on the project team.
Also, once the specification is finalized & CAPTUS SYSTEMS is given the go-ahead, we can deliver within a few weeks to a few months, depending on the lead times of equipment – & the schedules of the other trades on the project.
What's important to remember is that the Audio-Visual Projects of today are different from those from even just a few years ago. Successfully designed & delivered Audio-Visual projects require an AV partner that can interface with the Architectural & Design Teams, Facilities & IT, & can deliver with challenging construction schedules. CAPTUS SYSTEMS does that each & EVERY time!
Bottom Line: CAPTUS SYSTEMS enables our clients to EASILY operate & support the technology we design & build.

Yeah. We've Got This!