Captus Systems is doing its part in helping to optimize safety in today's flexible workplace. To that end, we are pleased to offer Condeco Desk Management Software. Condeco has developed Workspace Scheduling Technology that assists organizations with managing their staff's safe return to the office. Using this highly specialized software helps to maintain the safety & agility necessary to work efficiently in our present Covid-19 reality – & beyond. Using Condeco's solutions to aid in Social Distancing practices gives employees the sense of security that they need in order to be their most productive – & – its easy-to-use simplicity makes it people-friendly & intuitive.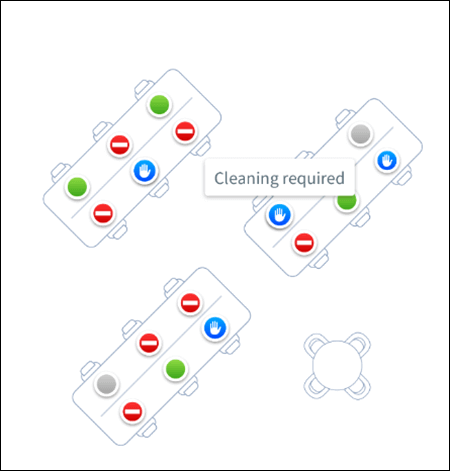 Condeco's Desk Management Software gives employees the ability to reserve the workspace that best suits their needs – via Mobile, the Web, Kiosks, or Digital Desk Screens. Key challenges are solved by deploying Condeco's software, by allowing for…
Reduction of Workspace Density
Control of Available Space & Capacity
Contact Tracing
Effective Workspace Sanitization
Condeco's Cloud-Based Desk Booking Software Includes the Following: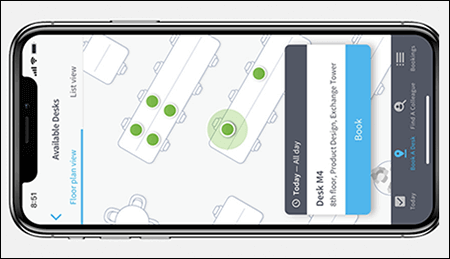 Mobile Booking
Anyone can book their workspace on-the-go. Condeco's Mobile Booking App makes it easy to find space & manage bookings by allowing Team Members to instantly make a reservation from a mobile device. This function also helps to locate colleagues, which can help with effectively mapping areas for in-house project coordination. Easily search by location & feature – for same-day, or several days in advance. You can also check-in to your desk, & check-out when you're leaving – all from your phone!
Desk Screens
This state-of-the-art device is the perfect addition to the workspace. It clearly shows which spaces are free, & those that are not. Compact Desk Screens come equipped with smart features & can be mounted in many simple ways around the workplace. The simple touch-in & touch-out feature offers reservation functionality with easy-to-see LED status lights. The Desk Screen can be easily mounted to desks & also comes with an RFID access card reader.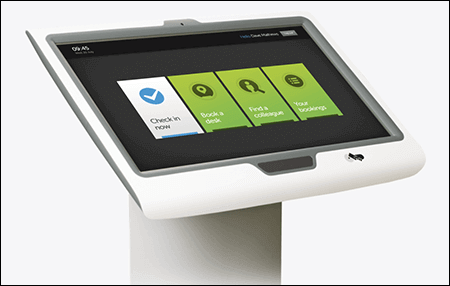 Kiosks
This people-friendly Kiosk creates a welcoming experience in the reception area of your organization. The Condeco Kiosk works seamlessly with Condeco Desk Booking, bringing the workspace reservation experience to your lobby. Important information is easily displayed via interactive floorplans, which makes it easy for anyone to find their way around your organization.
Utilization Reports
These help with the understanding of how space is being used. Easily review comprehensive data about the volume of bookings, right down to a specific desk. Condeco Utilization Reporting encompasses a customizable reporting solution that enables close monitoring workspace usage, which helps to make better space design decisions. Additionally, it helps to eliminate the frustration that comes-with no-shows & records how many desks have been freed-up for someone else to use.
Following are the steps taken to implement the Condeco Desk Management Software:
The Build Stage
Technical Implementation
Product Configuration
Data Import (Workspace Data)
Testing & Sign-off
Going Live
Bottom Line:
Getting back to the workplace at this time can be challenging for any organization, & the benefits of using Condeco's technology-led solution are obvious. Captus Systems' Team of Experts will help you to get your organization running safely & efficiently according to best practices guidelines for the New Normal. Using Condeco's Desk Management Software is an outstanding choice to help meet these important requirements.
Yeah. Together, We've Got This!