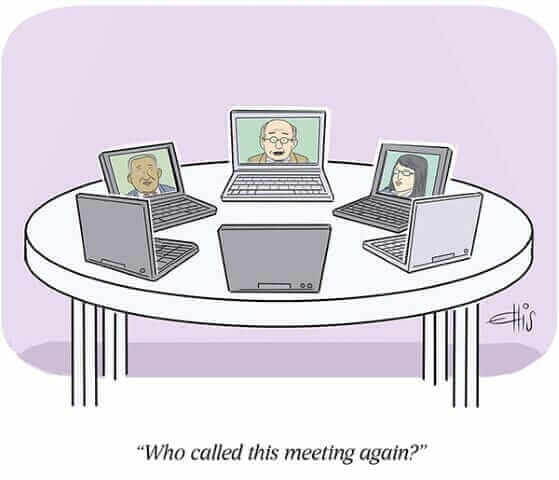 As a workforce, we are all facing change at his moment in history. The Covid-19 Public Health Crisis has us all scrambling to set-up best case scenarios for our remote team members. With so many workers trying our best to get business done from our homes – while attempting to maintain cohesiveness – we are met with various challenges which we couldn't anticipate even just a month ago.
Here at CAPTUS SYSTEMS, our story is evolving with each passing day. Going from a full office staff 4 weeks ago – to 50% in the office 3 weeks ago, to now basically all of us working from home. With this new configuration, we – like everyone else – have had to think-outside-of -the-box to set-up new processes. Cloud-based solutions for our main phone lines & meetings have been extremely helpful in creating our new virtual office. Using collaboration platforms like StarLeaf, Zoom, Microsoft Teams, & BlueJeans are the way to go under these circumstances. Thankfully, many have implemented VoIP systems to keep the calls coming & going seamlessly, with the transparent functionality to the far end.
Something else for all telecommuters to consider while working from home:  How to stay pain-free while using ad hoc workspaces – whether they be in our living rooms, kitchens, home offices, or on our beds! Consumer Reports posted a terrific article to help everyone best set-up their impromptu workspaces, in order to avoid the aches & pains of muscle & eye strain. Click on the link below to access this helpful information:
Ok, great! Problem solved? Well, not really…we are now experiencing the faultiness of home Wifi access for many; insufficient bandwidth;  spouses with opposite work schedules, babies crying & dogs barking in the background during conference calls, & taking conference call the front porch in the cold, to minimize the sound of said dog – but we're confident that we'll have this all figured-out in no time! CAPTUS SYSTEMS can help with most things – & in our next feature we'll offer the new & improved dog toy, to help keep him or her silent. (Not really. LOL!) What are some of the challenges that your organization is facing with its remote workforce? We would love to hear from you.
Please continue to follow us on all of our Social Media pages and share your feedback with us. Thanks! (Links on icons, below.)
CAPTUS SYSTEMS hopes that everyone's transition into this strange new world has gone as smoothly as possible. We want to take this opportunity to reassure you that we're still here for you, Monday – Thursday from 9:00 am – 5:30 pm, & 8:30 am – 5:00 pm on Fridays. We're happy to help with all of your Audio-visual technology, providing seamless connectivity for your workforce, wherever they may be.
Stay Healthy, Safe, & Connected…
Yeah. Together, We've Got This!