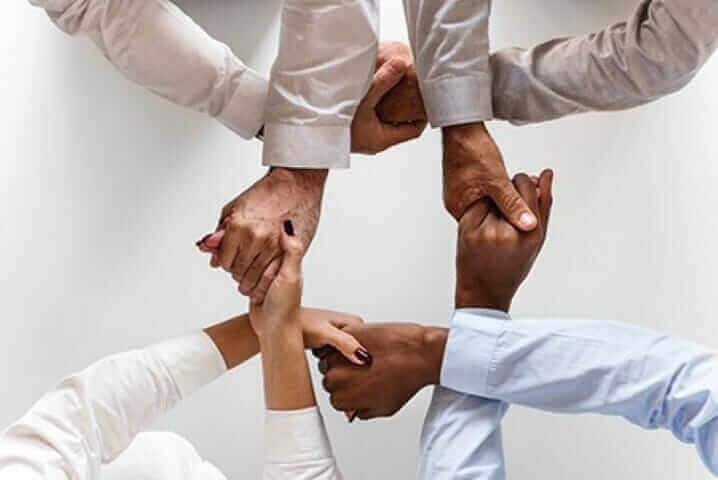 Video conferencing is now the standard for corporate communication, and is utilized more and more every day to help corporate teams & their clients maintain the most effective communication possible – no matter where in the world the meeting participants are based.
With today's advanced Video Conference and Audio-Visual Technology, remote client/partner meetings have become seamless, providing a truly modern 21st century experience. The increasing challenge now for those charged with making the decisions about the right platform or technology, is how do we choose between Cisco SX80 codec with a SpeakerTrack60 System, or Zoom Conferencing running on a Mac Mini with an Aver 520 PTZ USB camera? The choices can seem daunting, even for the savviest of tech teams.
The answer is simple: Work with an AV / IT Partner who works with this technology on a daily basis, & knows it inside and out. CAPTUS SYSTEMS is more than just an AV Integration company – we will help guide your team so that you can see the forest for the trees, and weed through the plethora of products and solutions, in order to ultimately come-up with the best possible solution for your collaboration needs. A CAPTUS SYSTEMS engagement takes into account the User Experience, Bandwidth Allocation, Road Map, Mobile, Cloud Conferencing, Microphones, & Deployment – just to name a few important considerations when designing the perfect AV system for your business.
It is vital for the success of your project to be aware of the following elements:
Always Begin with the Users (People) Experience in Mind
Users are People. At least we at Captus Systems see them that way. We have documented the following concerns from the People who use AV technology.
Audio
"I can't hear the people on the other end." "The room has feedback." "You sound like you're in a tunnel." "It's too complicated." "I can Facetime with my kids, but I can't have an effective meeting with my team!"
Video
"I can't see the presentation". "The screen is too far away and too small." "My laptop doesn't fit the screen."
Applications
"My company uses Skype for Business and my clients use Cisco. How do we connect the two?"
A CAPTUS SYSTEMS' hallmark is to facilitate the SEAMLESS use of the technology: For meeting attendees to have crystal clear audio & crisp video, so that their teams can focus on the work-at-hand, and not on the technology in the room or in the Cloud.
Standardize Your Solutions with Scale in Mind
The number of People that can be invited to a meeting or conference has expanded exponentially by having accessibility to the Cloud. While different videoconferencing solutions have different capabilities and features, CAPTUS SYSTEMS will provide the information that will give you the flexibility your company needs. Two video communications products commonly used are Zoom Conferencing & Cisco Webex – both of which offer the opportunity to host any number of attendees, from just a handful – to dozens. CAPTUS SYSTEMS will help you decide on the solution that best suits your company's needs.
Bring the Tools You Have to Each Meeting
These days, meeting participants have the advantage of being able to use the tools they are most comfortable with, & modern organizations support many of those tools. NO BARRIERS! CAPTUS SYSTEMS believes that your team should have the ability to present and share your information seamlessly from any platform – whether it be iPhone, Android, Windows, or Mac. People should be able to connect easily and use the software with which they are most familiar, so that they can collaborate and work as a cohesive group. This shift is easy to see, but to get there requires a process-driven approach to systems that your Team Members (People) use on a daily basis. The productivity gains and People satisfaction will pay large dividends to the organization, & that can begin with the best possible experience for your People in mind.
CAPTUS SYSTEMS is poised to help guide you through the process of making the most accurate AV/Collaboration decisions for your business, in order to build the perfect tailor-made solution for your specific needs. Let us help you to create the best possible AV system for your team & your clients.