 Continuing our monthly "What's New in Audio-Visual Technology" theme, below you'll find some of the latest innovations from Mersive & Biamp. Enjoy!
Mersive Solstice 4.0 & Gen 3 Hardware Platform: Mersive's new collaboration platform is a game-changer! (mersive.com) The Solstice 4.0 + Gen 3 Hardware serves as the ubiquitous platform for the modern meeting space, including features which make the sharing of enormous amounts of content a breeze. This new tool is perfect for everything from smaller huddle spaces, to adding it to existing tech infrastructure for larger spaces. Interested in this product? We can help!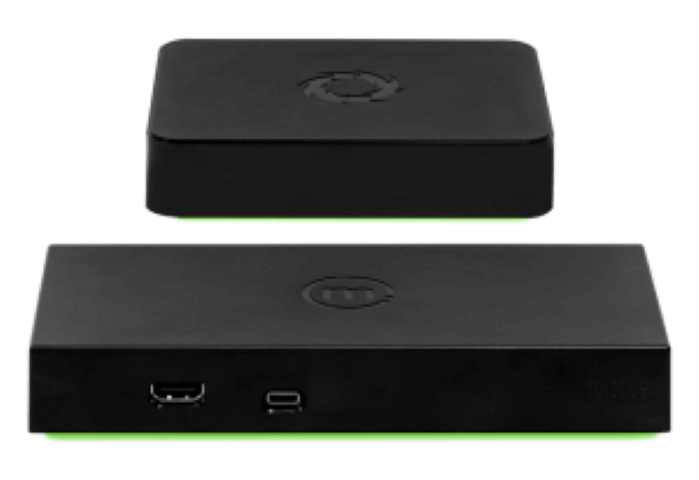 Mersive Solstice Digital Signage Solution: This holistic platform is software designed to increase productivity & collaboration across any organization. Mersive Solstice extends the ability to play HTML-based signage content on Solstice-enable displays by including centralized management, enterprise-grade security features, cloud monitoring & analytics, & calendar integration. An all-in-one signage solution! Interested in this product? We can help!
Biamp's Cambridge QT Conference Room Edition (CRE): The Cambridge CRE hardware is an all-in-one solution of a different kind. (biamp.com) It provides spot treatment sound-masking that makes private conference room conversations unintelligible to unwanted listeners outside of the meeting space, by adding low-level background sound which is designed specifically to mask human speech. Protect your privacy & make your content available only for those who are meant to hear it. Interested in this product? We can help!
Biamp's Desono C-IC6 Conferencing Speaker: A two-way passive coaxial system, the Desono C-IC6 is designed for both speech & music reproduction. With a depth of less-than 6 inches, the low-profile design is both beautiful & practical. C-IC6 speakers are the ideal choice for any conferencing space that demands the very best in speech reproduction. Interested in this product? We can help!
Would you like YOUR AV space to be both modern & unique? Look no further than CAPTUS SYSTEMS. Our talented team excels at both design & installation, & we'd love to help make your Audio-Visual dreams a reality! Give us a call at 212-400-1616, or e-mail us at Hello@Captus SystemsSystems.com. Thank you!