Frequently Asked Questions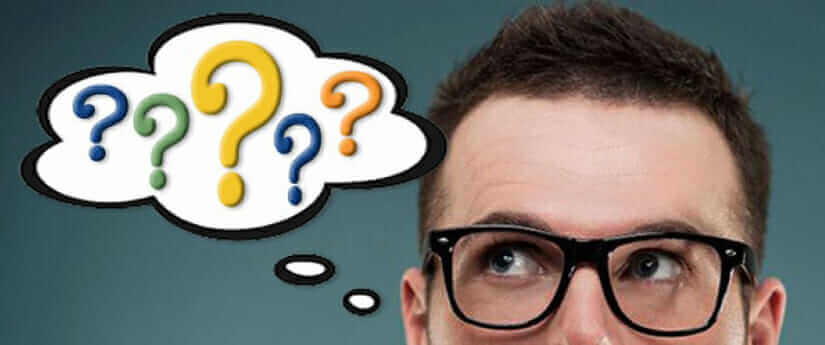 Every industry has its own version of FAQs – & Audio-Visual Integration is no exception. Whether your organization is considering building a new – or upgrading a dated – Remote Conferencing System, Conference Room, Huddle Space, or Auditorium AV System – we're sure you've got questions…& CAPTUS SYSTEMS has the answers!
FAQs to Consider When Planning Your Next AV Collaboration Space Project
What is Audio-Visual Integration?
Audio Visual Integration is the combining & incorporating of the following: Engineering & design (understanding of functionality), equipment & components (hardware), project management & installation (professional services), & software & processes – to deliver solutions which meet the specific requirements (& expectations) of the client. It's a catch-all phrase that's commonly understood to mean that when the integration is done well, the people using the system don't even think about the technology.
How can I join my Zoom Meeting with other platforms like Microsoft Teams or Cisco Webex?
For Microsoft Teams, Cisco WebEx, and GoTo Meeting, customers need to configure a third-party interop service, such as Polycom's RealConnect, Pexip, Webex CMR, or GTM's InRoomLink. As long as the third-party host's meeting invitation includes an SIP address for interop dialing, Zoom Rooms would then be able to access the third-party meeting details from the invitation that would allow the Zoom Room to generate a one-touch join button for the third-party meeting.
What is a Huddle Room or Space?
A Huddle Room or Huddle Space is a small meeting area, typically seating 3-6 people. These spaces don't always have technology but when they do, it's typically a display with teleconferencing & collaboration tools. Huddle Spaces are essentially places (which may or may not have a table) for individuals to drop-in ad-hoc, & meet. Generally, the quantity of Huddle Spaces an organization has depends on the organization's size or needs. It may have several Huddle Rooms in addition to a large, conventional Conference Room. These areas are used to present & share information, either from a desktop computer, hand-held device, or laptop – with the capability of putting it up on a screen if there's tech in the room. Today there are generally more Huddle Spaces in organizations than large, traditional conference rooms.
BYOD – "Bring Your Own Device" – is a practice that has been around for years, which allows employees to bring & use their own hand-held devices – such as laptops, smartphones, iPads, etc. – for work collaboration purposes. Even though these individuals may be together in the same room, they're all collaborating from their individual apparatus.
The new phrase, BYOM – "Bring Your Own Meeting," is a natural extension of BYOD, as it allows people to use the conferencing platform with which they are most comfortable, from their own device (i.e. Zoom, Cisco Webex, MS Teams, StarLeaf, etc.). Their device is then connected to the room resources (microphones, speakers, video display, cameras, etc.), allowing for the professional collaboration quality that the room system has to offer. This is a game changer!
What is a Virtual Meeting Room (VMR)?
A VMR is a location built from software, where people meet. A VMR is sometimes initiated from an actual conference room – but doesn't necessarily have to be. The benefits of the VMR are many, including bringing people together from various geographical locations so that collaboration can happen in real-time, regardless of the limitations of a physical space. It is essentially another term for a web-based video call. (VMRs are also known as "Virtual Meeting Spaces.")
How is CAPTUS SYSTEMS different from other AV Integration Firms?
Our Team. Our Process. Our Clients. Our Approach. Our Promise. We are through-&-through an AV Company: Design, Engineering, Installation, Programming, & On-Going Support. But things are changing, because much of the equipment that CAPTUS SYSTEMS specifies in our designs looks very similar to that found in the IT closet. "It looks like a camera, but it has embedded AI. It looks and operates like a microphone, but it's connected to the network and gets it power and connectivity via PoE." CAPTUS SYSTEMS approaches Audio-Visual projects like the IT projects they are – & that requires a unique skill-set, which is what CAPTUS SYSTEMS has. And that expertise allows us to approach everything we do from an IT Core.
How far in advance of my project should your services be booked?
This of course, is loaded question – & a hard one to answer without more information…but we'll try:
We love to be brought in "early," to help to ensure that the necessary requirements are included. However, we know that "early" is relative & not always possible. So the best first step is to call us. You will find that a conversation with one of our consultants, engineers, or project managers will provide you with the information you'll need to make informed decisions.
How long does an Audio-Visual project take from concept to completion?
Wow! This question – like the one above – is another tough one to answer without more information:
There are many factors that go into delivering a successful AV project: Design, budget, planning, coordination, & communication. But it all starts with putting together the right team. Is the project new construction or is it retro-fit? Is there an architect and/or GC involved? Has the floor plan been finalized? Have the standards been developed? Zoom or WebEx or MS Teams or a Hybrid?
Discovery is critical, & CAPTUS SYSTEMS knows the right questions to ask so success can be achieved. We are very well-versed in all types of AV & Communications systems…& we have the experience & the team that's worked with many of the major architectural & general contractor firms, to deliver on-time, & on-budget. We ALWAYS meet the expectations of all concerned. But again – generally speaking, the specification development can take a few days to a few weeks, depending on the size of the project, & input from others on the project team. 
Also, once the specification is finalized & CAPTUS SYSTEMS is given the go-ahead, we can deliver within a few weeks to a few months, depending on the lead times of equipment – & the schedules of the other trades on the project.
What's important to remember is that the Audio-Visual Projects of today are different from those from even just a few years ago. Successfully designed & delivered Audio-Visual projects require an AV partner that can interface with the Architectural & Design Teams, Facilities & IT, & can deliver with challenging construction schedules. CAPTUS SYSTEMS does that each & EVERY time!
Would I be able to use some of my current equipment integrated with our new AV technology?
It depends. As long as you inform CAPTUS SYSTEMS beforehand, we can take inventory of your equipment in order to ascertain whether or not it would work with the new AV technology we would be incorporating into the design & engineering of your project.
How do your engineers determine the best Microphone System to use for my space?
Microphones are selected based on the architectural footprint & needs of the space. Do you want to see the mics on the table & have the ability to mute them? Do you not want them on the table, but still have the ability to mute them? It all depends on what you want. It also helps to know the number of people expected to be seated in the collaboration space & the acoustics in the room. All of these considerations combine to determine what type of audio equipment would be best for your project. Also taken into consideration is how the microphones will be used: Just for speaking or for presentations through a video system as well? Once all of these factors are calculated, we can properly integrate the microphones with the rest of the AV system.
How can the AV work I had done in New York (or anywhere) be duplicated EVERYWHERE?
An equipment inventory would be taken along with a review of any control devices, along with a review of drawings if they are available. If any of the equipment is deemed discontinued, replacement equipment will be specified to replace it, & the system would be designed accordingly. Of course, the client would be able to review any-and-all changes, so that the impact on budget & the system specifications would match-up as best as possible, before any installation would commence.
Our system keeps giving FEEDBACK – what are we doing wrong?
Generally speaking, this means that the microphone's input sensitivity is set too high for the room, or as the industry terminology goes "is too hot." This means that the mic is picking-up too much signal – whether it be room acoustical issues, speaker issues, or other audio devices. This creates a sound loop that eventually turns into the annoying tone we have all heard from time to time. Depending on the system, there are many different ways to solve these issues: Lowering the microphone sensitivity, changing the mics to a more "direct pick-up pattern," adding acoustic echo cancellation with some form of digital processor (like the ones manufactured by companies like Biamp, QSC, Shure, Symetrix and Xilica), & lowering the volume of the speakers within the room. All of these fixes can all be helpful to varying degrees.
What's the difference between VoIP vs. On-Trend VoIP?
VoIP (Voice over Internet Protocol) is a technology describing a specific way that voice communications are made. In comparison, VoIP would be the alternative to POTS (Plain Old Telephone System).
When the industry speaks of "On-Trend" VoIP, they are usually referring to "the latest and greatest" ways that businesses are implementing VoIP, and how these trends are affecting the industry.
There are 2 main types of ways VoIP services can be implemented: They are either "On-Prem" or "Hosted."
On-Prem (On Premise) VoIP is normally run on a system that is located inside an organization's actual physical office space. This system can be managed by the company that owns the system.
Hosted VoIP is managed by a service such as Avaya, Zoom, RingCentral, ShoreTel, Cisco, or others. There are many companies that do this.
What is "Web RTC," & why has it become so important?
Web RTC (Real-Time Communications) is an open framework for the web that enables RTC capabilities in the browser, via simple application programming interfaces.
Bottom Line: CAPTUS SYSTEMS enables our clients to EASILY operate & support the technology we design & build.
CAPTUS SYSTEMS is the first Audio Visual Design Company founded to approach Audio Visual Projects from an IT core. We are an Audio-Visual Design & Build Firm that leads with Technology and Delivers with People, High Ethics and Professionalism. We have the expertise to design and deliver AV, IT and Unified Communications Systems anywhere. Welcome to AV2.0. The Captus Systems team includes experts and leaders in Audio Visual, Information Technology, Construction Project Management, Healthcare, Corporate and Administration. Our team has been designing and delivering cost effective Audio