Video Conferencing: Putting Our Best Face Forward
Video Conferencing: Putting Our Best Face Forward
There's a lot of Video Conferencing going-on these days in order to connect with our remote workforce, & also, for much-needed social interaction. With that in mind, CAPTUS SYSTEMS is happy to share our Best Practices' Checklist with you. These tips have been developed by us over time, & have proven to make the most of the Video Conference experience. The following information is applicable to any remote meeting platform – like Zoom, StarLeaf, GoToMeeting, Cisco Webex, etc. We hope you'll glean some camera-ready confidence from this sage advice. You're welcome!
Start Fresh: It's always a good idea to restart your computer right before your meeting.
Bandwidth:  For the best connection speed, use a hard-wired connection & not your WiFi. Either way, be sure to test your connection prior to the meeting. (You can do this by going to SpeedTest.)
Camera:  Place your camera slightly above eye-level to create the most flattering angle. You can certainly use your computer's camera if it's got one. However, if you think your camera needs an upgrade, give CAPTUS SYSTEMS a call & we'll be happy to help you choose one of higher quality, which will be just right for your purposes.
Sound:  Do an Audio Check to be sure the computer microphone is working. Once connected, make sure that your audio sounds good to the folks on the other end, & that there's no echoing. If there is an echo, sometimes the best thing to do is to disconnect & reconnect-in. This usually takes care of the problem.
It's important make sure that your "Sound Effects" are turned-off. (EG: Sound & badge notifications from e-mail, games, Social Media, pop-ups, etc.) You don't want these types of things to show-up during your presentation.
File Sharing:  Turn it off! In Zoom for example, the "In-Meeting File Transfer" allows participants to share files through an in-meeting chat. Toggle this off to keep the chat from getting bombarded with unsolicited pics, GIFs, memes, & other content.
Uploads:  Do not perform any uploads on a shared connection – it may impact your video & audio quality. Sometimes people are working from home on a shared connection – with 2 or more adults working at the same time, or the kids performing gaming applications. All of these simultaneous connections take-up resources, & may impact your video conferencing experience. We recommend that for very important calls, you ask the others on your network to refrain – especially if this has been an issue in the past.
Preparation:  Send-out meeting invitations well in advance, so attendees will be prepared. Prior to the meeting, touch base again to make sure that each participant received their invitation.
Where:  Find a quiet place from which to meet…away from the barking dog, giggling kids, blaring television, outside lawnmowers, etc.
Lighting:  Optimal lighting is in front of your face, but behind the computer screen. During daylight hours, you can place yourself facing an open window with your computer screen facing you, as natural light works very well. For non-natural lighting, ring lights are ideal but not necessary. Do not use back, side, or overhead lighting, as they all cast unflattering shadows.
Background:  Be aware of the background within the frame of your shot – & make sure that it's neat & tidy. (And that there's nothing inappropriate in view of the camera.) VERY IMPORTANT:  DO NOT place lights behind you! Backlighting will cast your face into darkness. FYI – the Zoom platform offers a cool "Background Feature" which allows you to set a Virtual Background if you would prefer to go that route.
You:  Frame yourself well – don't take-up the entire space with just your face in the shot. Have some space visible around you, allowing yourself to be seen from the chest-up. To best achieve this, we recommend that you sit 2.5 – 3 feet from the camera. To confirm, it's always best to check your self-view.
Wardrobe: For your business meetings, be properly attired. (At least from the waist up!)
Additional Materials:  Preparation goes a long way in face-to-face meetings – & it's especially important now. Make sure that you're well-prepared with your materials & screen-shares.
Make a Recording:  If you would like to record your meeting for posterity – or so you can share it with the folks who couldn't attend live – several web conferencing platforms have recording capabilities. (EG: Zoom, StarLeaf, GoToMeeting, Cisco Webex, etc.)
Where to Look:  Look at the camera! When you look at the screen instead, it appears that you're talking to someone else. (We recommend that you turn-off the "selfie" function of your view so you're not distracted by looking at yourself while you speak.)
Shhhh:  Put your microphone on "Mute" when you're not speaking – especially when you're in a LARGE GROUP.
Attitude:  We know it's tough times – but SMILE! We generally share the best version of ourselves when we're in the presence of others – which we still are, but now it's virtually.
Involvement:  If you're the meeting organizer, it's important to engage your participants to keep them from being distracted by their surroundings. You can do this at the start of the meeting by asking them to get a pad & pen to take notes – & while meeting, instruct your audience to write-down certain points from time-to-time. Engagement is essential!
Transcripts:  If you'd like a meeting transcript, you can either use your computer's built-in Speech-to-Text App or upload your recorded meeting to any paid transcription service. (EG: Trint.com, Rev.com, Scribie.com, etc.) Another alternative – you can go the DIY route & try Transcribe.wreally.com or OTranscribe.com.
We'd Love to Hear From YOU:  If you have your own best practices, please e-mail us at Tips@Captus SystemsSystems.com. Or – post your ideas on our Social Media pages. As more recommendations come to us – we'll add them to the list. We look forward to receiving your feedback!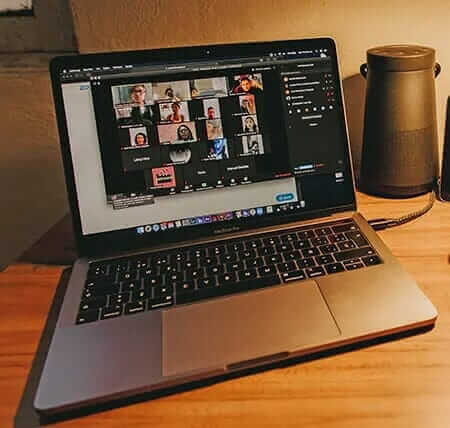 Yeah. Together, We've Got This!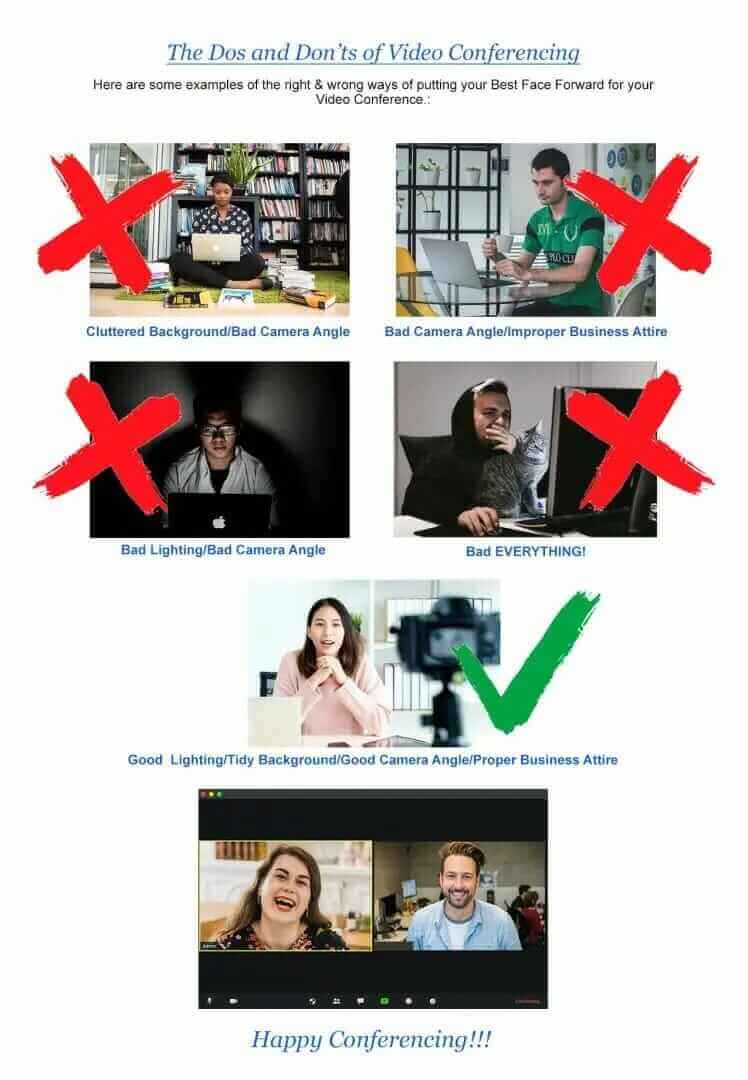 CAPTUS SYSTEMS is the first Audio Visual Design Company founded to approach Audio Visual Projects from an IT core. We are an Audio-Visual Design & Build Firm that leads with Technology and Delivers with People, High Ethics and Professionalism. We have the expertise to design and deliver AV, IT and Unified Communications Systems anywhere. Welcome to AV2.0. The Captus Systems team includes experts and leaders in Audio Visual, Information Technology, Construction Project Management, Healthcare, Corporate and Administration. Our team has been designing and delivering cost effective Audio